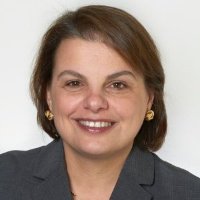 (617) 780-1685
andrea@kramerfrohlich.com


Andrea is an experienced, skillful litigator who brings a sharp legal mind and tenacity to representing clients, a practical approach to resolving disputes, and business and financial acumen to addressing possible solutions.
Andrea has represented businesses, nonprofit institutions and organizations, and individuals for nearly three decades, primarily in the areas of commercial and business disputes, noncompetition agreements, employment law, and civil rights litigation in both federal and state courts. The breadth of her experience includes litigating cases involving breach of contract, earn-out agreements, noncompetition agreements, shareholder disputes in closely held corporations, employment, housing, and public accommodation discrimination claims, wage and hour disputes, whistleblower claims, professional liability, director and officer liability, property disputes, and trademark, trade secrets, and copyright claims.  She also regularly appears, with remarkable success, before state and federal agencies on employment-related matters, including the Massachusetts Commission Against Discrimination (MCAD) and the U.S. Equal Employment Opportunity Commission (EEOC).
Andrea also has an active appellate practice. In addition to appearing in state and federal appellate courts, Andrea has authored or participated in over a dozen appellate briefs in Massachusetts and federal appellate courts, including on behalf of the Massachusetts Attorney General and on issues of importance to women and children on behalf of the Women's Bar Association (WBA). The content of her briefs have often found their way into the courts' written decisions.
Andrea Kramer has been repeatedly recognized as one of the top lawyers practicing in Boston, including being named a Top Woman of Law Honoree by Massachusetts Lawyers Weekly and one of the top 10 SuperLawyers in Massachusetts.  A longtime leader in the law and in the community, Andrea has been a Lecturer on Law and guest lecturer at Harvard Law School, she taught courses on sex discrimination and uses of scientific evidence in litigation as an adjunct professor at Brandeis University, and she has been a guest lecturer in a mediation and arbitration course at Boston University Law School.  She has presented and been published on various legal issues and has served in leadership positions in various nonprofit organizations, including as president of the WBA.
In addition to her legal practice, Andrea enjoys traveling, following baseball, watching movies, and bicycling.
Author, "Why Diversity on the Federal Bench Matters," Journal of Commercial and Business Litigation Section of American Bar Association Section on Litigation, November 2016.
Presenter and Organizer, "The Benefits of Judicial Diversity," Boston Bar Association (BBA), June 2016
Author, "Intersection of the ADA, FMLA, Workers' Compensation, and Chapter 151B" and "Massachusetts Domestic Violence Leave Law," in Leave & Accommodations Law Demystified, Massachusetts Continuing Legal Education (MCLE), 2015
Presenter, Overview of Leave and Accommodation Issues and Recent Legislative Developments, MCLE, 2015
Co-Author, "Massachusetts Data Security Law and Regulations," in Data Security and Privacy in Massachusetts, MCLE, 2015, Winner of the Association for Continuing Legal Educations 2016 Award for Outstanding Achievement in Publications
Chair and Presenter, "Top 25 Key Cases Every Employment Litigator & Counselor Must Know," MCLE, 2015
Moderator, "Tips and Techniques for Submitting Effective Amicus Briefs," WBA & BBA, June 2014
Presenter, "Mastering Discovery, Deposition, & Summary Judgment Strategies in Employment Cases," MCLE, 2012
Presenter, "Employment Issues in the Human Services Workplace," Massachusetts Council of Human Service Providers, 2012
Presenter, "The Impact of Wal-Mart Stores v. Dukes on Class Action and Civil Rights Cases," BBA, September 2011
Presenter, "Drafting Complaints and Answers," BBA, October 2010
Guest Lecturer, Problem Solving Workshop, Harvard Law School, 2009-2011, 2015-2016
Presenter, "Navigating the New Massachusetts & Federal Data Security Laws," MCLE, 2009
Presenter, "Abusive Discovery Practices," MCLE, 2008
Presenter, "Taking and Defending Effective Depositions in Massachusetts," January 2004
Guest Lecturer, Boston University School of Law Course on Mediation, various years
Quoted, "Injured nurse can't get 151B benefits," Massachusetts Lawyers Weekly, 2012
Co-author, "More Than Part-Time: The Effect of Reduced-Hours Arrangements on the Retention, Recruitment, and Success of Women Attorneys in Law Firms," Report from the Employment Issues Committee of the Women's Bar Association of Massachusetts, 2000
Before founding Kramer Law, LLC, Andrea was Chief of the Civil Rights Division in the Massachusetts Office of the Attorney General.  Before that, Andrea was a partner at Hirsch Roberts Weinstein and at Sullivan Weinstein & McQuay.  Andrea also practiced with the firms of Wiggin & Dana in New Haven and Goodwin, Procter & Hoar in Boston, and was a professor at the University of Bridgeport School of Law (now Quinnipiac School of Law).  Before law school, she served as the assistant to the Commissioner of the Massachusetts Department of Revenue.